"Having you play at our festival added hugely to the ambiance and atmosphere.. truly awesome!" Stoke Bruerne Canal Festival
"With his impressive and colourful arsenal of 'squeezeboxes', a great range of material, from wild cajun tunes to solemn and powerful anti-war songs in the best English tradition, and even an odd Morris tune! Involved in many bands and projects, Phil sure has stories to tell…" Daria Kulesh, Radio Dacorum
"..wonderful performance of The Songman's repertoire .. for the acclaimed show "Warhorse".  Phil played exquisitely pianissimo introductions and sang in a very moving way" Acorn Folk Club
"The addition of Phil Underwood on accordion added a stunning dimension to the band's sound"
ISLINGTON FOLK CLUB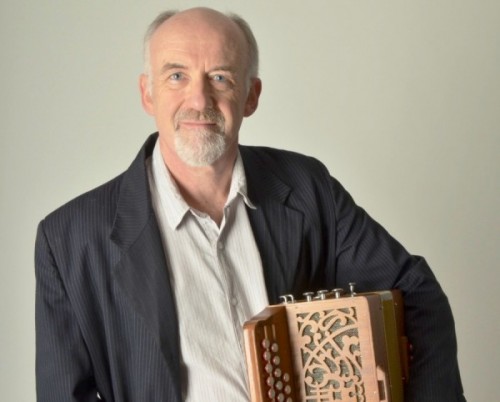 From a respected music, dance and theatrical family on the Isle of Wight, Phil Underwood has been playing traditional music for over forty years. He is a leading exponent of the Cajun and Zydeco accordion and folk music on the melodeon and anglo concertina. One of the few Creole style accordion and fiddle players this side of the Atlantic Phil has appeared with many legendary figures in the Louisiana roots music world.   He was selected nationally in 2012, along with only eleven other folk singers, to the National Theatre War Horse SongMan School from which he graduated with distinction and was personally invited by celebrated folk singer and actor John Tams to audition for the part of SongMan. Phil is now making a name as a folk singer writing great songs and tunes, spiced up with influences from the Louisiana swamps. Living on the Grand Union canal he can often be seen playing at canal festivals. His exciting new 2017 show Canals of Old England features music, poetry and stories from the English canals.
His career in entertainment includes
Robson Green's Tales of The Coast (ITV)
prominent speciality part in BBC Eastenders,
major gig playing with Bill Bailey at Wembley Arena
appearances on BBC Breakfast TV, Radio 4, BBC World Service and Songs of Praise
graduation with distinction from the National Theatre's War Horse Songman School

Trained for stage at The National Theatre and personally invited by War Horse production to audition for Songman part

session musician on several roots albums

International awards for accordion playing and CDs

musician with the Fishwives Choir, playing on their charity video and single and EP

Leader of acclaimed band The Creole Brothers

Musician with Kara Folk Band

Playwright – Roses and Castles and Boat Horse stageplays
Instruments
Diatonic button accordions, Melodeons, anglo concertina, fiddle, viola, guitar, whistle, bodhran, zydeco scrubboard, triangle.
Genres
British Folk/Roots, Louisiana Cajun, Creole, Zydeco, French, Appalachian, French Cafe, Blues, French Canadian, Reggae, Singer/Songwriter, Irish, Breton.
Awards
Recipient of the third place gold cup in the 2012 Squeezebox Shootout contest for Cajun accordion players in Jennings, Louisiana

Nominee second place in the 2000 Cajun French Music Association Prix Dehors de Nous awards

Winner of Cajunweb Award Best Zydeco CD in Europe, 2005
Highlights
Wembley Arena with Bill Bailey

The National Theatre War Horse Songman School

Saulieu Cajun and Zydeco Festival, France

BBC Breakfast TV with the Fishwives Choir

Edinburgh Jazz and Blues Festival

Belladrum Festival with Grammy Nominee Lisa Haley and the Zydekats

Glastonbury Festival with Joli Blon Cajun Band

100 Club, London fronting CJ Chenier's Red Hot Louisiana Band

Great British Beer Festival, Olympia, London

Rendezvous des Cajuns TV Show, Eunice, Louisiana

The National Theatre, London

Rhythmtree World Music Festival, Isle of Wight

File Gumbo Cajun Club

Gloucester Cajun and Zydeco Festival

The Stables, Wavendon with Dan Raza and the Shrouds

Louisiana Mardi Gras

Pontchartrain Festival, France

Americana Festival, Belgium

Ealing Blues Club
bio